FEATURES OF ROTATING ROSE TOY & THRUSTING VIBRATOR
The two ends of the rose toy have been manufactured with different functions to deliver various pleasures and allow you to discover more ways of erotic play. The sprout rose end is featured with 9 rotation intensities of the stamens to bring pinching and clamping stimulation to your clit and nipples; the thrusting egg end provides 9 thrusting patterns, which mimic movements of vaginal penetration to deliver the realistic sensation to spice up the game.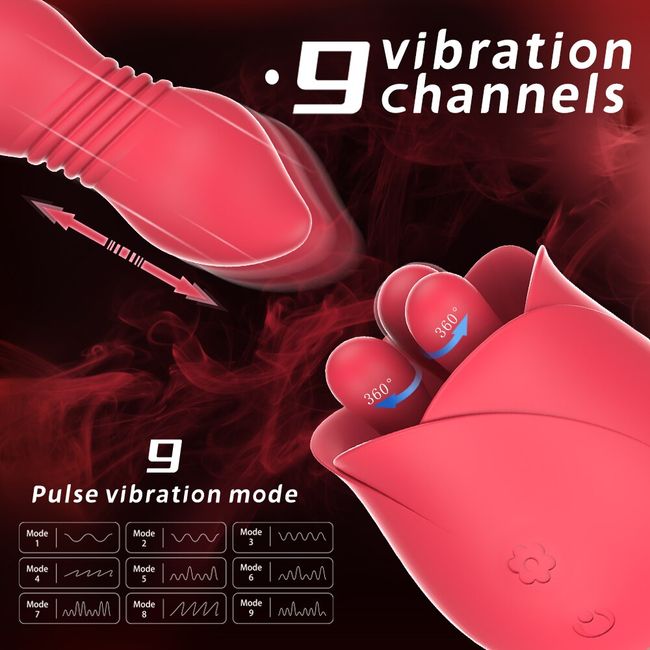 SPICE UP WITH ROTATING ROSE TOY & THRUSTING VIBRATOR
The feather-like gentle and soft touch teases up every erogenous spot of your body, such as nipples, clitoris, and inner thigh, which aimed to guarantee your health, safety, and joy. Meanwhile, don't forget the waterproof function, take the rose toy with you when you take a shower or other form of water play to spice up your solo or couple play with freshness.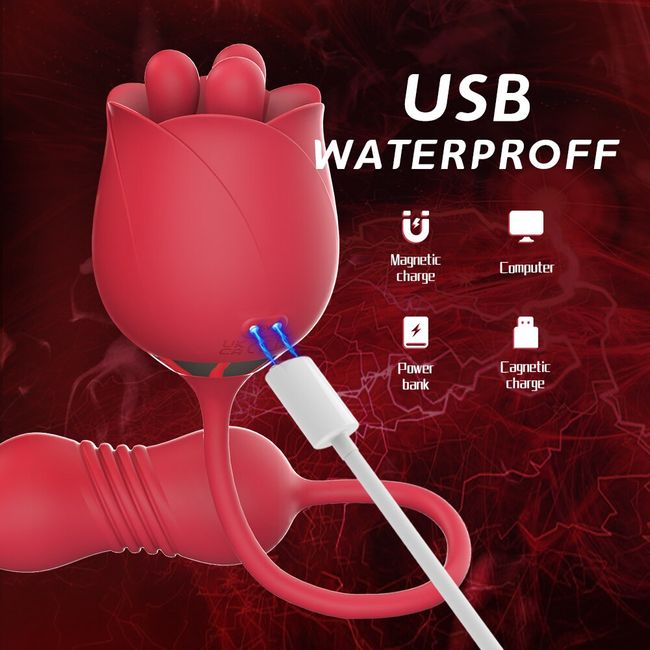 HOW TO USE THE ROSE TOY
Step 1 – Before use 
Apply water based lube onto Rosa, then use the sprout rose end to stimulate the clitoris, and insert the thrusting egg into your vagina.
Step 2 -Excitement
Turn on the Rosa. Explore different settings, and feel the magical sensation build!
Step 3 – To be continued 
Now, trust your instincts and intimate desires, and do not limit your imagination to discover more ways of erotic play. Will you discover more erotic foreplay, or will you dive into the main course? It's up to you.