This Rose is upgrade on the basis of the original rose, the flexible licking tongue instead of Vacuum Bubbling Suction. With just one click, the flexible tongue licking generated by the interior mechanical vibration blows your body and soul. What followed was a trembling and exciting new feeling.
Plus the rose bottom comes with a unique thrusting and vibrating egg. It can irritate the kitty or tunnel. It's such a nice sex assistant during foreplay or solo fun.
【Veritable Soul Snatcher】- The rose toy for women simulates a blooming rose with a adorable rosebud, its flexible tongue licking generated by the new upgrade interior mechanical wiggle & vibration teases the clitoris gently or madly, more than a real blowjob to arouse your deepest sexual pleasure.
Compared to other Rose Egg Vibrators, it has 2 stronger thrust and vibration motors inside the butt plug. Rosie's gentle or crazy penis-like thrusting could fully satisfy your deepest sexual desire and make you moan over and over again.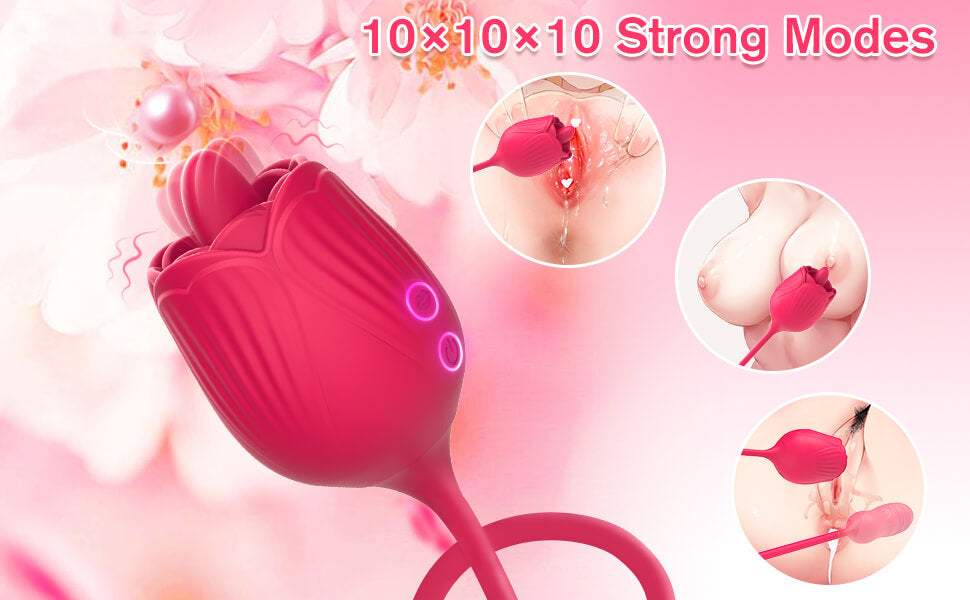 Each of its functions has 10 orgasm modes, which could satisfy female clitoris and nipples stimulation, and male prostate irritation or erection assistance. Just by owning one rose, Both of you will step into the paradise of orgasm.