This Water-Based Personal Gel is soft to the touch and leaves the nether areas feeling moisturized and silky smooth. The unique and sensual consistency of the Hybrid Formula may help partners feel each other's body and connect more. It can be used as on a sextoy or when having sex or a blowjob and is ideal for delicate and sensitive skin. Shake well before use.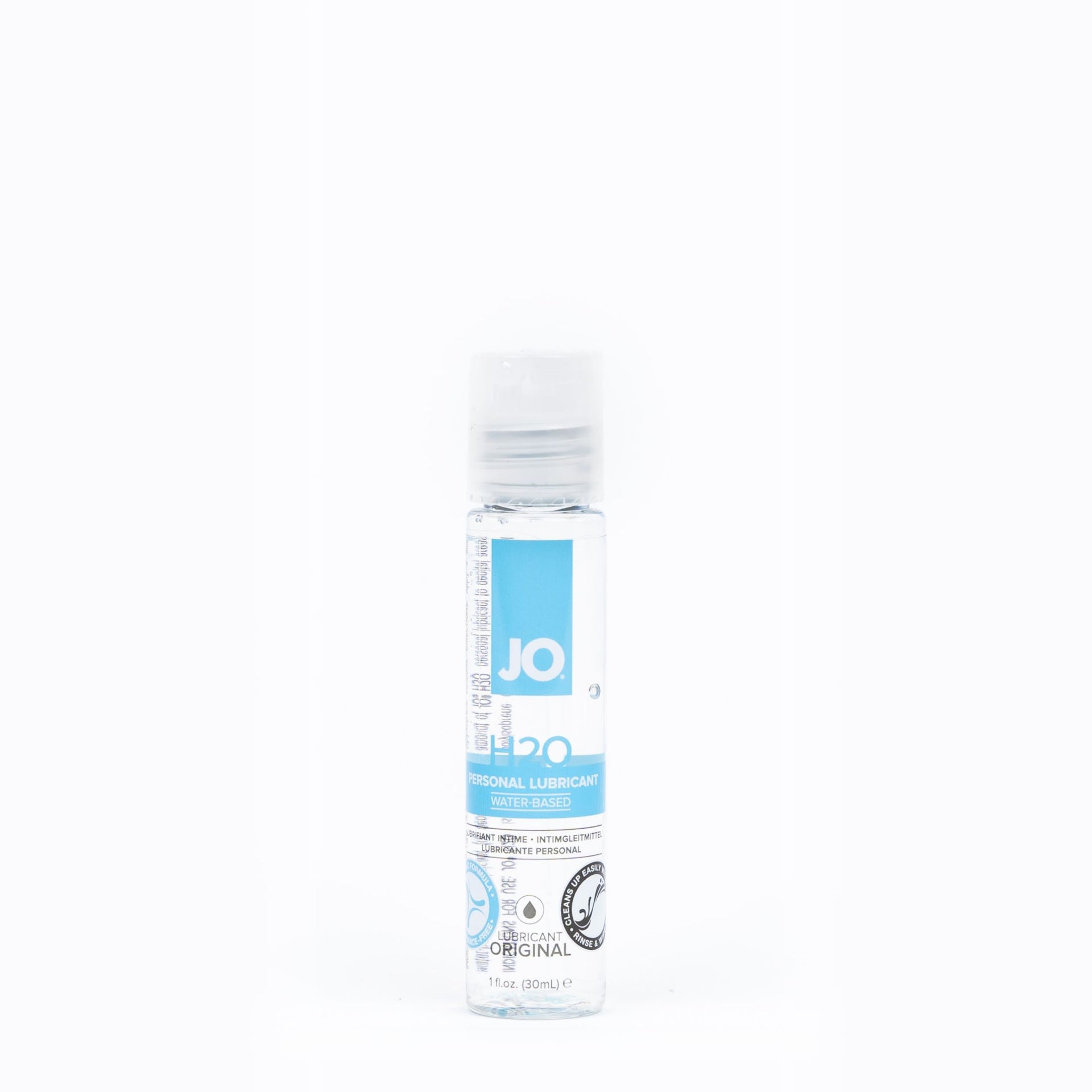 This lube is one the highest-quality waterbased lubes out there, and it can be used by anyone looking for something with a good amount of slickness.  JO personal Lube is an Award winning brand-(RETAIL EDUCATION PROGRAM OF THE YEAR, BEST LUBRICANT BRAND, SEX LUBRICANT COMPANY OF THE YEAR and EROTIX AWARD)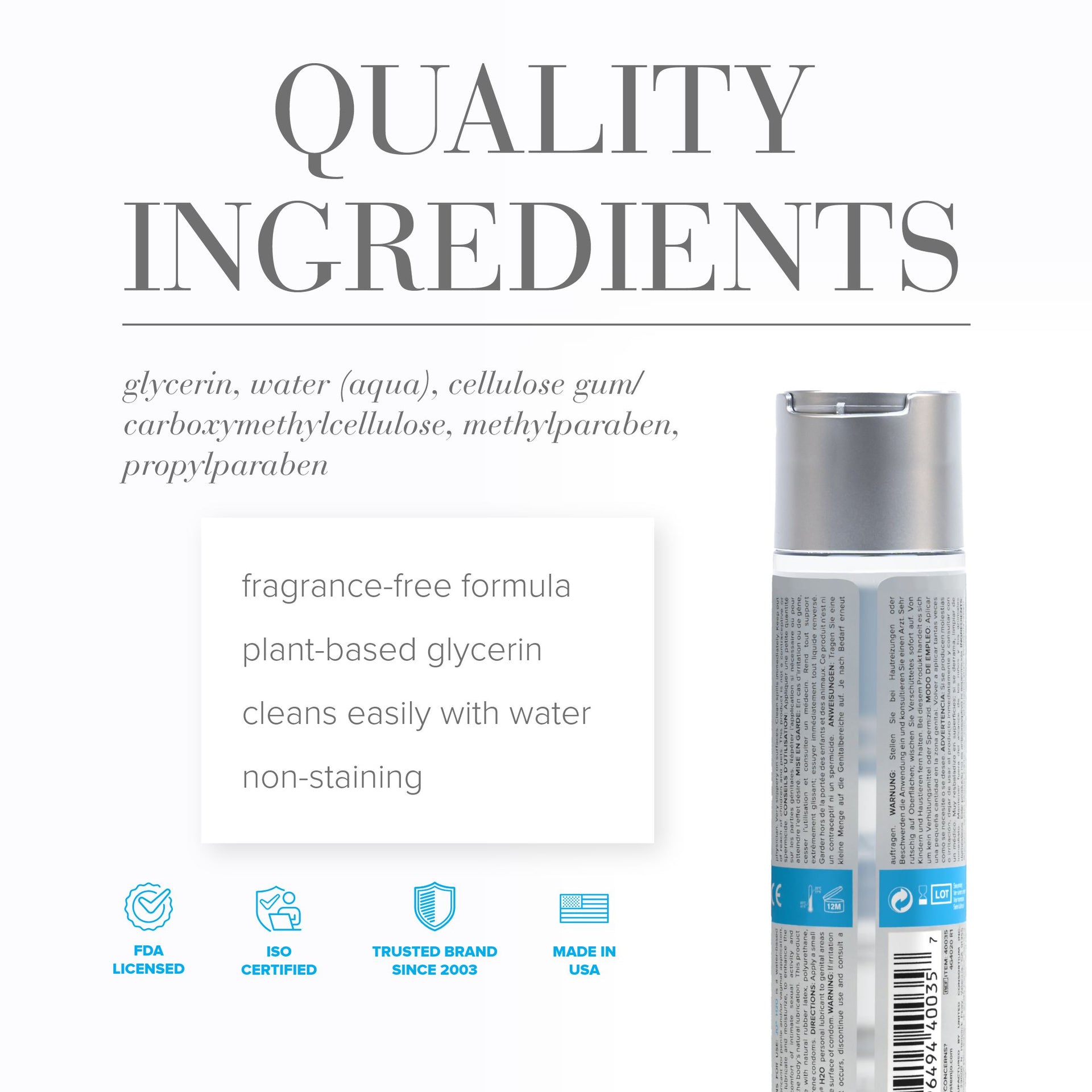 JO believes personal lubricants are essential to enhance intimacy. Here you'll find the best general-purpose, premium anal, and hybrid lubricants developed to meet any unique need and situation.
JO H2O Original, our most versatile (and best-selling!) formula, truly sets the standard for water-based lubricants. Its sensual, comforting glide and silky-smooth feel are perfect for any intimate moment. And when you're done, it cleans off easily and leaves your skin feeling soft and moisturized.